Boarding
---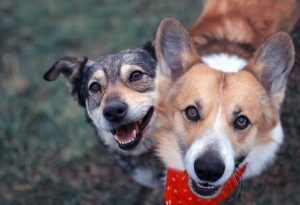 Our clinic offers boarding for both cats and dogs. Your pet will be loved and cared for while you are away. Our staff is dedicated to making sure your pet is as comfortable as possible during your absence. We offer day boarding as well as long term boarding.
We have climate controlled indoor kennels, both large and small kennels for dogs, and kitty condos for our feline guests. We have a small outdoor play yard that the dogs are able to get out in at least 3 times a day. Additionally, we offer baths for those canine visitors that have been with us for at least 4 nights at no additional charge to the owner.
We do recommend that you bring your pets own food. If unable to do so, we do offer Royal Canin gastrointestinal diet, at an additional charge per day.
Please note, for the health and safety of all our patients, all pets being boarded must be current on all required vaccinations, and they must have been completed at least 30 days prior to day of arrival.
Canine Vaccinations required:
DAP
Leptospirosis
Bordetella
Rabies
Influenza
Feline Vaccines
We do require proof of vaccines prior to making any boarding arrangements. If planning on staying with us, we recommend printing out the Boarding Agreement to fill out prior to your visit and bring with you or send it to us, to help save some time at check-in.
Bowie Drive Animal Hospital is a flea-free zone. All pets must be current on flea prevention. Those pets found to have fleas will be treated prior to boarding at an additional cost.
© Copyright 2023 Bowie Dr Animal Hospital, Inc, All Rights Reserved. | Website Design by WABW Media Group